Gold Check Certified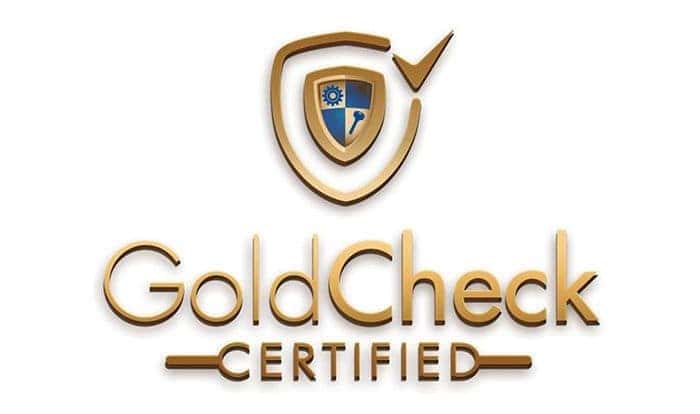 Your Used Car Genius Purchase Is Protected!
✔ All vehicles purchased from Used Car Genius with a model year within 5 years of the purchase date are covered with a 4-year/100,000 mile Limited Powertrain Warranty and 24-hour Roadside Assistance, as well as other value-added benefits. See dealer for warranty coverage and details.
✔ With a Gold Check Certified Pre-Owned vehicle from Used Car Genius, you'll experience all the excitement and confidence of buying a new vehicle, yet enjoy the value of an outstanding Pre-Owned vehicle.
✔ In addition, every Gold Check Certified Pre-Owned vehicle at Used Car Genius has been subjected to a demanding 125-point quality assurance inspection and has passed the high Gold Check Certified standards for mechanical performance and interior and exterior appearance:
INITIAL INSPECTION

Engine Starts, Idle
Wiper, Washer
Clock, Radio, Horn*
Gauges
A/C, Heater, and Defroster
Lights, Body Inspection
Brakes, Parking Brake
Air Pollution Control Device

UNDER VEHICLE

Engine, Transmission, and Differential
Muffler, Tailpipe
Ball Joints, Tie Rods, and Shocks
Frame, Body Panels
Tires
Brake Linings
Calipers, Wheel Cylinders, and Master Cylinder

TEST DRIVE

Engine: Operation
Transmission: Operation
Suspension
Ride
Brakes: Operation

UNDER-HOOD

Engine

Air Pollution Control Devices (Emission System)
Valve Cover, Seals, and Gaskets
Belts, Vacuum Lines, and Filters
Valve Cover Contamination
Change Oil & Filter

Cooling System

Radiator and Cap
Water Pump, Hoses, and Clamps

Air Conditioning*

Compressor, Clutch
Belts and Hoses

Power Steering

Pump, Steering Rack, and Hoses

Electrical

Fluids Checked and Topped

Transmission, Power Steering*
Coolant, Brake
Wiper Fluid

Refer to inspection Check Sheet for complete list of items inspected.

Inspection of the emission system of the automobile and the air pollution control devices does not represent a warranty that the automobile meets federal or state emission control requirements, nor is it a substitute for obtaining certification from a valid emission control station. The inspector makes no warranty, expressed or implied, with respect to the sufficiency of the air pollution control devices with respect to federal and state guidelines.

Gold Check Certified inspections performed are limited to determining that the parts and components listed and checked are in proper working condition AT THE TIME OF DELIVERY OF THE VEHICLE TO YOU THE CUSTOMER. Except as stated in the separate Limited Warranty Document, the dealer is not responsible for and does not warranty any matter, component, part, accessory, or otherwise, other than the working condition of these inspected parts and components AT THE TIME OF DELIVERY. The dealer is not responsible and/or liable for defects arising after delivery of the vehicle to you.

*Item may not be applicable to every vehicle.